25/04/2023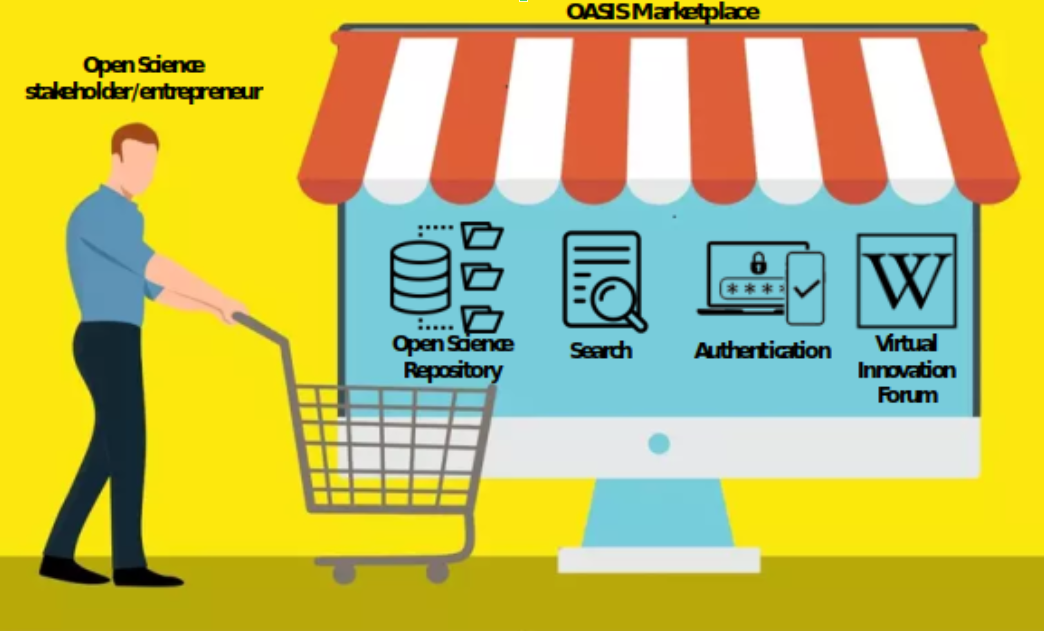 OASIS Marketplace will serve as a unique one-stop online portal for fostering Open Science solutions including open-source software (e.g., services, tools), open hardware, and open data. The tool aims to minimize the time required for the monetization of software/hardware/data by bridging the gap between the development phase and the commercial exploitation phase. The marketplace will be expandable in terms of content and extensible in terms of the supported functional features that will offer. It will give all Open Science stakeholders (i.e., students, academic staff, non-academic staff,, entrepreneurs, SMEs, start-ups) the chance to register, explore and contribute to the Open Science concept and will provide means for the direct dissemination and exploitation of all assets.
OASIS Marketplace will deliver, among others, the following functionalities:
A repository of Open Science artifacts (open-source software, open hardware and open data) providing details about the artifacts such as technical description, installation guidelines, terms of use, IPR, contact points, and charging fees (if any);

A repository of organizations and stakeholders interested in the domain of Open Science;

Searching page with filtering capabilities (e.g., 'domains', 'categories', 'type' for artifacts and stakeholders);

An interactive layout of the supported repositories;

An underlying data model based on taxonomies / semantic descriptions of artifacts and stakeholders that will facilitate searching and potential matchmaking;

A wiki environment (Virtual Innovation Forum) that will enable collaboration and coordination between the registered stakeholders;

Authentication mechanisms that will ensure authorized access to the users.
In the context of Open Science entrepreneurship, OASIS Marketplace will help students to start their own businesses or/and start-ups by providing them with a free-of-charge web space to communicate, collaborate, exchange ideas and commercialize their technical outcomes.