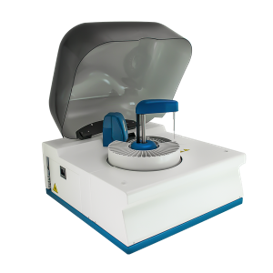 EPTATHLON - Changing Soil Analysis
EPTATHLON is an innovative system/solution using robotic systems for soil laboratory testing. The suggested innovative system address the needs of soil labs requiring a high level of automation, the limit of detection that ensures compliance with regulatory requirements, integration with LIMS offering increased productivity and accuracy of results while reducing the sample turn-around time, eliminating errors and operator/sample interaction.
EPTATHLON is a total solution that is globally offered as a hardware component (Random access robotic analyzer) in combination with an innovative methodology (SOILSYS-PHOS) that will be able to be used by modern soil laboratories. With EPTATHLON project we have already validated the use of automation systems in soil testing processes and the results were significant.
EPTATHLON will change the character of the soil nutrients testing labs by
reduce testing time for many analyzes from days to minutes

allow a significant increase in the numbers of samples that could be processed

minimize required financial & staff resources
Application domains
Agriculture
Informatics
Robotics